Myths have many purposes. They tell us how things came to be, and why they are the way they are. Myths give people a sense of belonging, and you better believe they're entertaining.
It's why I'm not surprised that there are so many myths about content writing spread by other writers.
Content marketing has been around for years, but it's still the new kid on the block. So writers have to create stories about the purpose (or lack of purpose) of content writing and what it means to be a content writer versus a "real" writer.
If you're considering a career in content writing, or you're currently building one, let me tell you why you should totally dismiss these myths.
Myth #1: Content Writing Means Pumping Out a Lot of Trash Blog Posts
We don't set fire to the romance genre just because of a few published pieces of fanfic, do we? No. So why drag content writing just because some people don't understand the difference between frequency and consistency?
What do I mean by the difference between frequency and consistency? Consider the cases of these two made-up business owners, Bill and Sakina.
Bill hears that putting out regular blog posts increases your number of site visitors and raises your SEO ranking. So he hastily publishes a blog post every single day. These blog posts are poorly edited, redundant, and not very enjoyable to read. And chances are, he's going to burn out after a week and give up. Bill prioritized frequency.
Sakina hears that producing regular blog posts increases your number of site visitors and raises your search engine ranking. Unlike Bill, Sakina takes her time. She thinks about what her customers often ask and writes quality blog posts that address those questions. She commits time to writing two articles each week. Because she didn't overwhelm herself she can stick to this schedule and make sure they are well-written and relevant. Sakina prioritized consistency.
So what's my point? Well, people can execute content marketing poorly, but that doesn't mean there's something inherently inferior about content marketing.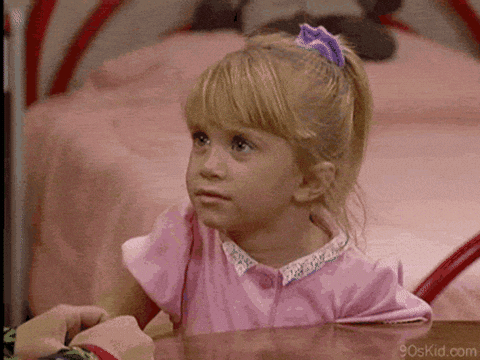 Myth #2: Content Writing is Hack Work
Literary, artistic, or professional work done on order usually according to formula and in conformity with commercial standards. (via Merriam-Webster)
The supposedly shameful parts of this definition are "on order" and "according to formula and in conformity".
For starters, something done on order doesn't reduce its status as "art". Very few people would deny that the Sistine Chapel ceiling is a marvellous piece of art. Yet Pope Julius II commissioned it from Michelangelo.
It may not have been through Upwork, but he still ordered it.
How about the literary side of things? If someone works a day job, writes their book in the evening, and then after a limited print run receives glowing reviews by literary critics, you better believe their publisher is going to "order" another book.
Now, a blog post isn't equivalent to the Sistine Chapel ceiling, but you get my point. Just because someone requests a piece of work, doesn't mean your work isn't valuable.
And what about this issue of conformity? Rather than launch into how even iconoclastic artists or writers have to respect certain norms (so their work can be relatively understood) let's just leave it at this: Writing on a topic and including a call to action doesn't mean you can't be creative.
In fact, I'd argue that someone who can find a compelling way to tell stories about HVAC equipment is just as – if not more – creative than someone who can write about anything they please.
If you can keep people glued to articles about furnace repairs, you are doing more than hack work, my friend.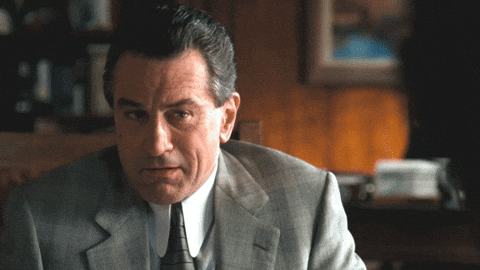 Myth #3: Content Writing is Fake Journalism
Right off the bat, I should say that content writing is not journalism for several reasons, so if you think this I do agree. But the people who lob this criticism aren't looking for a debate on the philosophy of journalism. What they usually mean by this is: Content writing is unhelpful and untrustworthy.
To which I say this: Content writers write for potential customers and current customers. That is an audience of some very, very, very judgemental people. People who will not hesitate to leave comment like, "This article is irresponsible. You've lost my business" or "I was ready to make a purchase until I saw this" or "Why do you keep posting bullshit like this? Unfollowing".
To avoid comments like this you have to produce stuff that's useful, enjoyable, and trustworthy. The stats better be legit, that infographic better have something useful, and that article better not put someone to sleep. While a blog post may not go through the same layers of approval that a news article does, a content writer is still thinking about audience, angle, relevance, and readability.
Above all, branded content can still tell a good story. If you understand your brand, you know what sorts of stories your audience will enjoy. Allstate partnered with The Atlantic to launch The Renewal Project, a two-year editorial and marketing project publishing stories on social innovation in the U.S. Technically, this is content writing, but it reads more like journalism or storytelling.
Don't Shy Away From a Career in Content Writing
Perhaps the biggest problem is the name: content writing. "Content" feels like a lazy word. Once you say content writing enough it starts to sound like you're saying "stuff writing" or "thing writing".
Over time, you'll learn how to position yourself. For example, I call myself a "storyteller for startups" while networking because it rolls off the tongue and starts a conversation.
The important message here is that you can absolutely do relevant, useful, and creative work as a CONTENT writer.  
Featured image via Pexels